Sage has found a great home
Breed: Chocolate Labrador- -- photos below
Gender: Male intact
Age: 8 months
If interested in rehoming Sage, please fill in this form


The owners of their brown lab is looking for a new home. The owner has health issues and isn't able to care for her dog as much as their family would like.

* great temperament
* good with people and cats (yes, cats!, at least their cat)
* confident * relaxes at home and is totally loving. He recently had an operation on his elbow and he has recovered very well. He hardly has a limp!
* good command of some English words- sit, come, down
* he puts himself in his indoor pen by preference

The new family will get the crates and pens that he is used to. He knows a lot of English words. He is a typical Lab, with an engaging and attentive character who just wants to be mega-bouncy and loves interacting with blankets, ropes and his squeaky chicken.

He is a puller and would benefit from training, with an easy walk harness to start and/or halti until he understands how to walk nicely on a lead.
Transfer fee: to be discussed but it will include the following
Life Skills Class (worth up to $110) or a 30 min private lesson
microchipped (up to $80 depending on where you go)
registered --change of ownership. [Your date of birth, for ID, is now required to register a dog in Christchurch.]
cheaper homestays (can save hundreds if you use us!)
ongoing help with training via email/phone after taking our class (priceless!)

If you are interested in Sage, please fill in the application form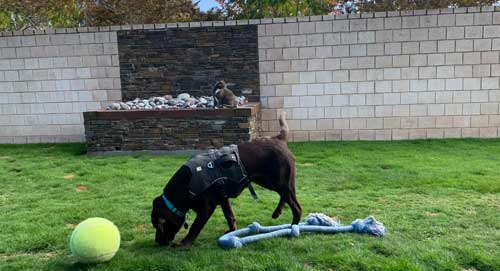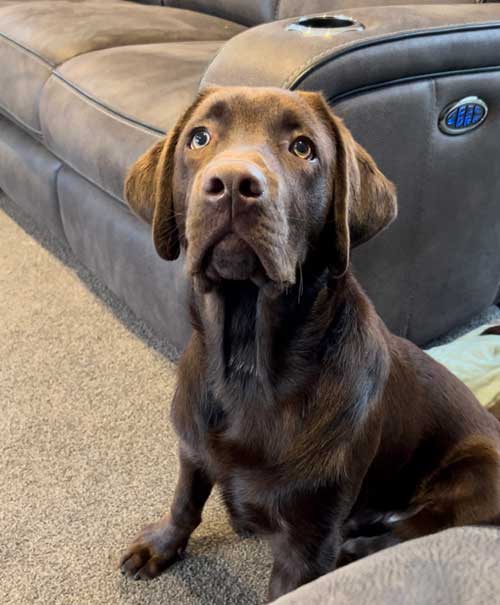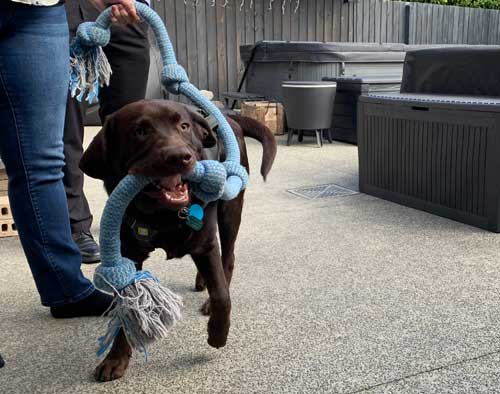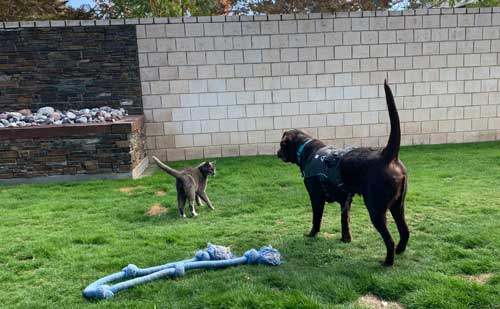 SAGE is just watching that cat.